The Fabric nightclub in London is one of the capital's hottest venues. Many international DJs hit this club, which prides itself on its very broad music policy. The range of music played inside can be sampled by perusing the FabricLive Mix Series selection of releases, of which this is the 39th episode. DJ Yoda is in the house this time, and he takes full advantage of the huge palette afforded him.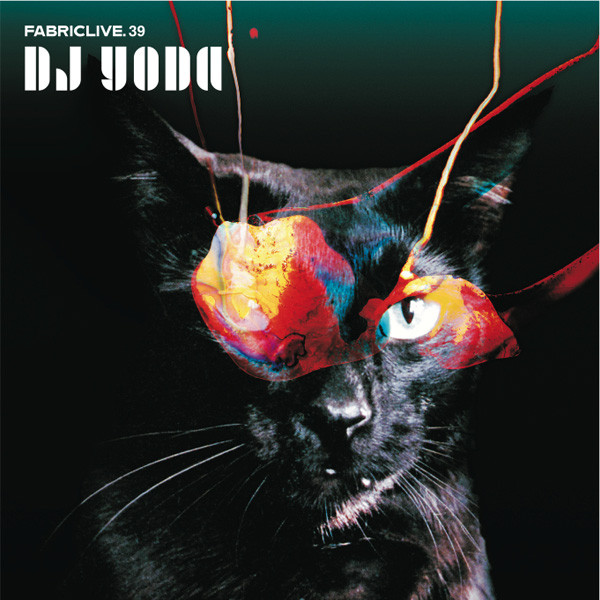 DJ YODA
FABRICLIVE 39
Fabric
2008-05-13
The London-born DJ Yoda has carved a reputation over the years for his eclectic and slightly comic style. He is the self-proclaimed "DJ Shadow with a sense of humour". From his early How to Cut and Paste mixes (volumes one and two), DJ Yoda has eschewed the regular turntablist rules in favour of a diverse, surreal, and sometimes downright silly set list. This release is no exception. On FabricLive 39 DJ Yoda ferrets through a dust-covered music library at a feverish pace, leaving no dust jacket unturned. On this ultimate party record, we are treated to a bunch of old school and modern rap "choons". Interspersed with these are such diverse gems as a brass version of Marvin Gaye's "Sexual Healing", the Violent Femmes' "Blister in the Sun", and the ubiquitous "E.V.A." by Jean-Jacques Perrey.
There are so many places where DJ Yoda could slip up due to his rediculously mixed-up mix, but he only really stumbles in the opening round of this particular set. The pompous overture of "Intro/Requiem" doesn't set the scene. There is no sense of fun here. This opener is overly grandiose and its unnecessary additional beats in "Blister in the Sun" are jarring. The mix into Skibadee's "Ticka Tock" comes over as amateurish, largely due to this superfluous drum track. When they meet, the three parts just don't go. However, after this slightly bumpy start, the album is a real treat.
FabricLive 39 is not quite up to the same comedy standard as the How to Cut and Paste mixes but it is a damn fine snapshot of a party night out. If you need a CD to just throw on and forget about during your summer soirée then you can't go far wrong with this one. Unless, of course, you wanted to go into the back catalogue of DJ Shadow, particularly his work with Cut Chemist. This release doesn't really stack up if compared with the likes of Product Placement or even any of the How to Cut and Paste volumes.
Unless you are using such releases as a mix tape for a party, they have a sort of "you had to be there" factor. This can sometimes be a bit difficult to translate into a listenable album in the cold light of day. That said, this release is a record in the truest sense: a record of an event. Like a photograph, it allows you to relive the event if you were there, and live vicariously through others if you weren't. If you just want to pretend that you are a superstar DJ, then slap this CD into your player, stand behind your decks, and dream away.
The review was originally posted on popmatters.com
The review was originally posted on popmatters.com

https://www.popmatters.com/dj-yoda-fabriclive-39-2496119358.html