With track titles such as "Misunderstood", "Here I Am", and "Looking for Love" CIAM are pushing the right buttons for the disaffected youth. Jeff Shapiro's vocals are a predictable baritone on most of the tracks, sounding not unlike a young Wayne Hussey at times. Furthermore, a spotty teenager with no friends probably wrote the lyrics. Not a great start.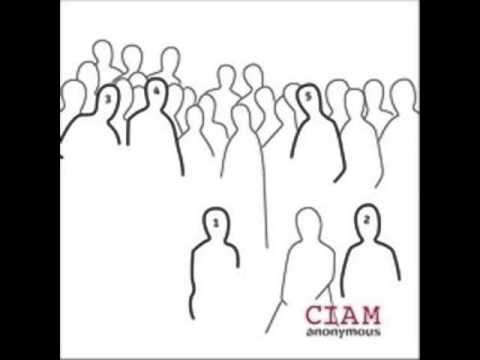 CIAM
ANONYMOUS
Ciam Music
2007-11-15
However, the music and the production are where Anonymous wins points. Anonymous is a sumptuously produced collection of electronic sounds with a doom-laden almost old-school "goth" sound that has veins filled with modern fire. CIAM seem an idealistic bunch that want to restructure the landscape of music. With this release they have not broken any new ground yet but I suspect that they have won a healthy bunch of fans. Not least of all because the album is just plain free if you go to ciammusic.com or you could buy it for $8.99 from Amazon.com — a tough choice to be made. This is an interesting business model. Perhaps they plan to make all their money on t-shirt sales.
However, one should listen to the album with caution for there is a bump in the road that may just throw you off your bike. Anonymous contains a cover version of the Velvet Underground classic "Venus in Furs". If ever there was a list of songs that should NEVER be covered this one would be on it. CIAM have unforgivably taken this song, sucked out the atmosphere and rocked it up. They rocked up "Venus in Furs"! This reviewer shakes his head and walks away gloomily.
The review originally appeared on popmatters.com

https://www.popmatters.com/ciam-anonymous-2496119342.html