I wonder what it is like in Alan Singley's head?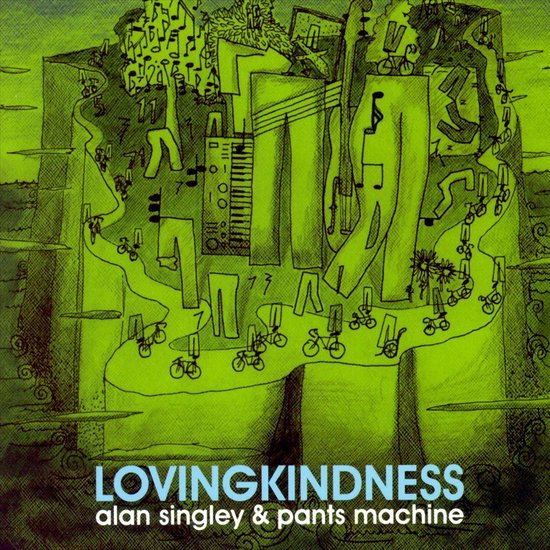 ALAN SINGLEY AND PANTS MACHINE
LOVINGKINDNESS
Slow January
2006-06-20
If I could take a Being John Malkovich-type trip through the cobwebs and the undoubtedly dark places that reside in Singley's cranium, I'm sure I would find a strange and scary place. Nonetheless, it would be bizarrely coated in some kind of sugary substance, not unlike the shell of a headache pill. If Lovingkindness is really anything to go by, despite it being a scary place, I would also find it quite an entertaining one too. This release is littered with pop loveliness that takes its cues from 1960s beats, as well as psychedelia and folk. Lyrically, Singley matches this eclecticism, using a post-modern dictionary that teeters on the edge of being twee. However, by golly, the mixture is like playing drinking games with some long-thought-lost friends while simultaneously having the worst hangover you have ever had in your life. I can't wait to play it again.
This review was originally posted on pop matters.com

https://www.popmatters.com/alan-singley-and-pants-machine-lovingkindness-2495692173.html