Unlike its cousins reggae and ska, which exude summertime and sunglasses, dub music is deeply redolent of dark smoky nightclubs, sometimes-dodgy backstreet purveyors of comic books, and blacklit, ganja-soaked "coffee shops." It is typified by colossal amounts of echo and bass at the kind of frequency that makes your teeth hurt. Of the many exponents of this genre, the Dub Syndicate is the closest thing there can be to a dub supergroup. This is because practically anyone who is anyone in the world of dub has worked with this loose association of reggae musicians. Also, in the 20 or so years since their inception they have produced music of a consistent quality and are still going strong. Dub Syndicate is the brainchild of former Roots Radics drummer Lincoln Valentine "Style" Scott and On-U-Sound supremo Adrian Sherwood.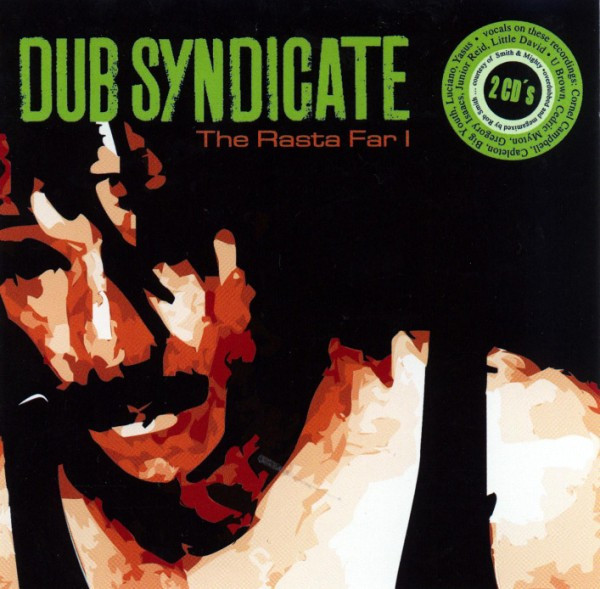 DUB SYNDICATE
THE RASTA FAR I
Collision
2006-05-30
The retrospective collection The Rasta Far I features the vocal talents of such reggae luminaries as Big Youth, Junior Reid, and Gregory Isaacs (incidentally, it was Isaacs who first brought Scott to the UK and introduced him to Adrian Sherwood). Moreover, the chin-scratching music trainspotters amongst us are also treated to the bass-work of Bill Laswell (Material, Golden Palominos, and the producer and co-writer of the seminal "Rockit" by Herbie Hancock) and the electric sitar-playing (that's right, sitar on a dub record!) of erstwhile Golden Palomino Nicky Skopelitis. The tracks are all recorded at the Tuff Gong studios in Jamaica, set up by one Robert Marley (and his Wailers), and mixed by Arian Sherwood and Scientist. The whole CD just reeks of quality and authenticity.
However, faithfulness to style does not make originality a victim. Style Scott prides himself on the forward-looking attitude of his band, and there is no resting on the laurels of dub here. Dub Syndicate is again looking to push the boundaries of what is acceptable in this musical approach. In this collection you can hear the use of all of the regular instruments associated with reggae, but also a few unfamiliar faces, such as the aforementioned sitar and the violin. Okay, in actuality this is not ground-breaking stuff, but it is a slightly different take on the genre, which is refreshing to hear.
This particular Dub Syndicate album is a retrospective of the last 10 years of the band on Style Scott's own Lion & Roots label. It gives an overview, but also adds something new, as it's not merely a "best of." The Rasta Far I is a two-CD set: CD 1 is 17 of the best tracks from the decade, hand-picked and reworked into a megamix by Rob Smith, one half of those kings of the UK jungle scene, Smith & Mighty. The resulting sounds are non-stop versions of versions. It feels a little like you are actually at a dub party somewhere, with Mr Smith spinning the "wheels of steel," adding his own style to the already rub-a-dub sound of the DS.
CD two features 16 rare and unreleased versions of Dub Syndicate material. Some of these bits and pieces appear in different version on CD 1, but they are different enough to warrant inclusion. There are many tracks that are worth a mention, but the most striking are CD 1's "Jamaican Proverb" and "Hard & Tuff", both featuring the vocal talents of dub poet Yasus Afari. His sing-song/softly spoken style is charming and strangely beautiful, worth the admission price alone.
If you've never heard anything by the Dub Syndicate, this will serve as a good primer. If you are a fan already, waiting patiently until summer 2007 for the new album, then this might sate your appetite until then.
This review was originally posted on pop matters.com

https://www.popmatters.com/dub-syndicate-the-rasta-far-i-2495677676.html