Most other reviews of Rispah mention the death of Dave Okumu's mother as the album's defining feature. Of course, Rispah was written and recorded in the immediate aftermath of this event, so it would be difficult to ignore the impact: Indeed, Okumu has described the album as a "love letter to grief." However, there is a risk that all of that (and I really don't mean to belittle such a sad event) is getting in the way of objective opinions of the record. Rispah has so much more to offer.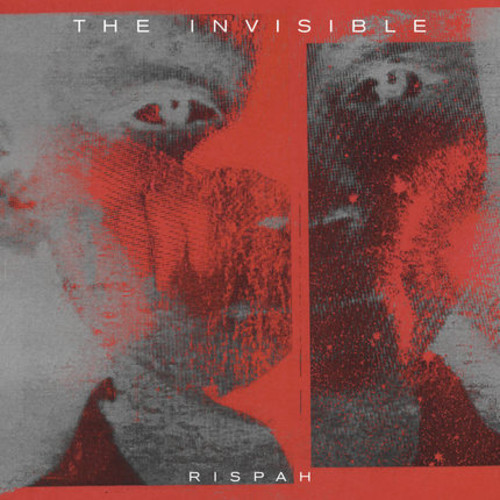 THE INVISIBLE
RISPAH
Ninja Tune
2012-06-12
The Invisible comprises of Dave Okumu (vocals and guitar), Tom Herbert (bass and synthesizer) and Leo Taylor (drums). They have been working together as The Invisible since 2006 and in 2009 released a self-titled, Mercury Music Prize nominated debut album. Okumu and Co's debut The Invisible bounced along at a furious rate of knots with dance and jazzy rhythms mixing seamlessly with rock sensibilities all pulled together with smooth production values and Okumu's breathy vocal technique. It was pretty good but kind of fluffy in places which left this particular critic wondering a little what all of the fuss was about.
Rispah is different from that eponymous debut in the respect that the spring has been removed from the band's step and, with it, some of the fluff that was attached. The album retains that special smooth production style with former UNKLE Richard File sitting behind the mixing desk. The jazz influence is still apparent, but with this outing, there is more fearless experimentation and more dance beats (probably File's influence). The record is more pleasingly minimalist with shadows of Philip Glass and Eno-like treatments, which makes the record so listenable. On every listen, you are exposed to something that you may have missed the last time. It a nuanced and emotional collection of songs.
This album is also a haunted house of a collection. Not necessarily due to any subject matter of the songs (although this has an impact) but because each tune has a eerie quality that puts the listener in a strange place. So far, on every listen, Rispah manages to send chills down the spine. This quality was evident on the debut, but here it is front and centre, from the instrumental introduction "A Particle of Love", with its swathes of swirling synths mixed with Kenyan spiritual singing (this meme resurfaces throughout the whole piece) to the seven-and-a-half minute finale, "Protection".
Rispah never loses its way. It is a coherent group of songs that fit together in such a way that one could wonder if any of the songs were taken out of context the impact might be lost. In that respect, it should be viewed almost as an art installation. The songs flow in and out of each other often to the point where they could easily be one song. This is not because all of the songs sound identical (They don't) but because they so strongly sit together like variations on a theme. Apparently, that theme is grief, but I find the whole thing quite uplifting. Particular highlights of the movement are "Surrender" and "Protection", although it is hard to single any one piece out for praise.
Rispah is therefore an evolution of The Invisible's body of work with less spring and more experiment. This cohesive collection is an eerie and nuanced collection that will reward the listener with multiple listens.
This review originally appeared on Popmatters.com

https://www.popmatters.com/160491-the-invisible-rispah-2495836078.html